The SMU-X Initiative aims to bring about a mind-set change for collaboration across the University, signaling a paradigm shift towards learning and working together. We strive to do this by introducing two components:
(1) An experiential portfolio of courses that is hands-on and interdisciplinary
(2) Unconventional, flexible co-working spaces for 24/7 use such as the SMU Labs that meet the usage patterns and behaviours of the millennial student.
It gets the SMU Community – faculty and students alike – to collaborate and step out of their disciplines, by encouraging group effort in solving complex issues. Leveraging on our position as a University in the heart of the city, SMU-X can also bring us closer to our community and the industry.
We are pleased to offer several social science courses that are categorized as SMU-X:
PPPM301 Public Policy Task Force
The Public Policy Task Force is a core part of the Public Policy and Public Management (PPPM) second major offered by the School of Social Sciences. The Task Force emphasizes the development of problem-solving and analytical skills that constitutes a strong comparative advantage for PPPM students. Students are required to sign up for a specific public policy topic that is suggested by the faculty instructor. They discuss and deliberate core theoretical issues for a few weeks, and then conduct actual fieldwork for solving the policy problem being examined. At the end of the semester, students are required to come up with specific policy recommendations and reports. Topics that have been covered include Participatory Decision Making for Service Provision in Singapore, Social Entrepreneurship for the Provision of Public Goods in a Poorer Singapore Neighbourhood, and Singapore's Education Policy and Low-Income Post-Normal Tech Students.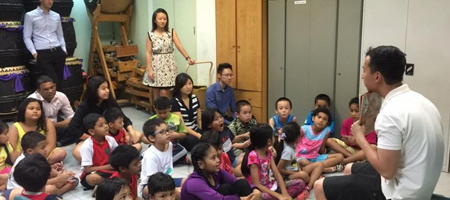 Last updated on 31 Jan 2019 .