The School of Social Sciences hosted its annual Dean's List Award Ceremony at the SMU Music and Drama Lab on 8 September 2017. The Dean's List Award is given to a select group of Bachelor of Social Science undergraduates who have obtained excellent course grades in the preceding academic year. Those who attended the ceremony were personally presented with a crystal plaque and a certificate by Professor James Tang (Dean, School of Social Sciences) for their outstanding accomplishments.
We wish to extend our warmest congratulations to all 68 recipients of the SOSS Dean's List Award for Academic Year 2016-17. We hope that you will continue to do well in your studies and inspire your peers to reach new pinnacles of academic success!
YEAR OF ADMISSION 2013
BENJAMIN TAN TIONG HWEE
EH ZHI HAO, DION
GOH YAN YOU
ISHAN VENKAT PADMANABHAN
KWA YAN TENG
LEE JUNHUI
SARAH QUAH HUITING
SEOW LI PANG, TIMOTHY JOEL
TAN LEE SHAN, TAMMY
TAN MAY CHIN
TANG SI XIN, JOYCE
ULRIC SNG MING HONG
VARELLA NICOLE JO-ANNE
YAP SHIEN TAH
YASHANTI YAP SIEW MEI
YONG EN QI, PRISCILLA
YEAR OF ADMISSION 2014
ALEXIS ROXANNE QUAH
DAREN NG JHIA JHIN
ESTHER TAY JIAN HUI
EU YAN YU, TIFANIS
HUANG TENGJIAO
JESSLYN LIM HUI LING
LAM YU TING, ESTHER
LOW JIA YING, JOLENE
STEPHANIE FUH YANG HUI
YEAR OF ADMISSION 2015
ANG WEN SHU, CRYSTAL
BRYAN CHOY KWOK CHENG
CHAN HUI JIA, DANA
CHUNG YESEUL
HEATHER ELIZABETH HUMPHRIES
JERMAINE LIM PIN XIU
JOEL CHIN LI JI
LOW QING YING, TIMOTHY
NAMITA JAIRAJ MOHINANI
NG HUI LI GLADYS
NG SINING, ADELIA
NICOLAS CHUA TECK JUN
RACHEL NG CHIA YIN
SOH ZHE HONG
SOPHIA KHO
TAN HUI SI STACY
TAN JUN YAN JUSTIN
TAN YU XIN
YIK JIN HAO
YEAR OF ADMISSION 2016
BRAET ELLIOT GASTON
CHANG ZHI HERNG
CHIONH HWAI TECK
GUILLERMO ERIN JASMINE ESPANTO
KHAMCHANH THAMMAVONG
LEE HUAN JING
LEE SUYI SERAPHINE
LEUNG YU RONG
LI XIAOLONG
LI XIN AN
LIEW KONG WAI
LIU, TIANYU
LOO BIN HUI
LYNETTE LAU JIA MIN
NG KAI HUI
NG KOK YIN
NGIAM WEI JUN, DAVIS
ONG WEI TECK
PHAN HOANG LONG
PRITHIPAL KAUR BHULLAR
SIA SU YING&
TAN JUNN WEI
TAN RUI LIE, EUGENE
TAN TERN LOONG THEODORE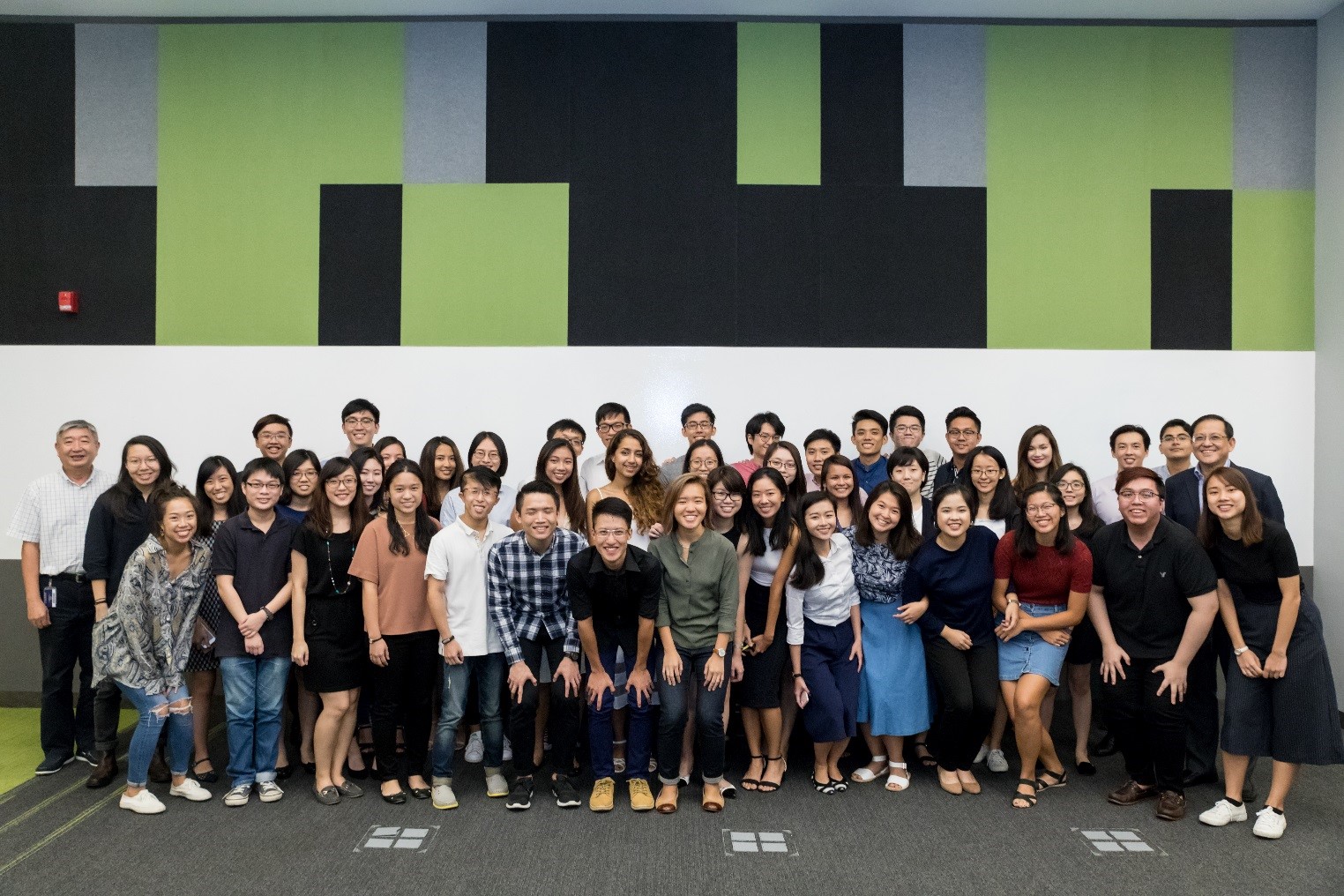 Last updated on 31 Oct 2017 .