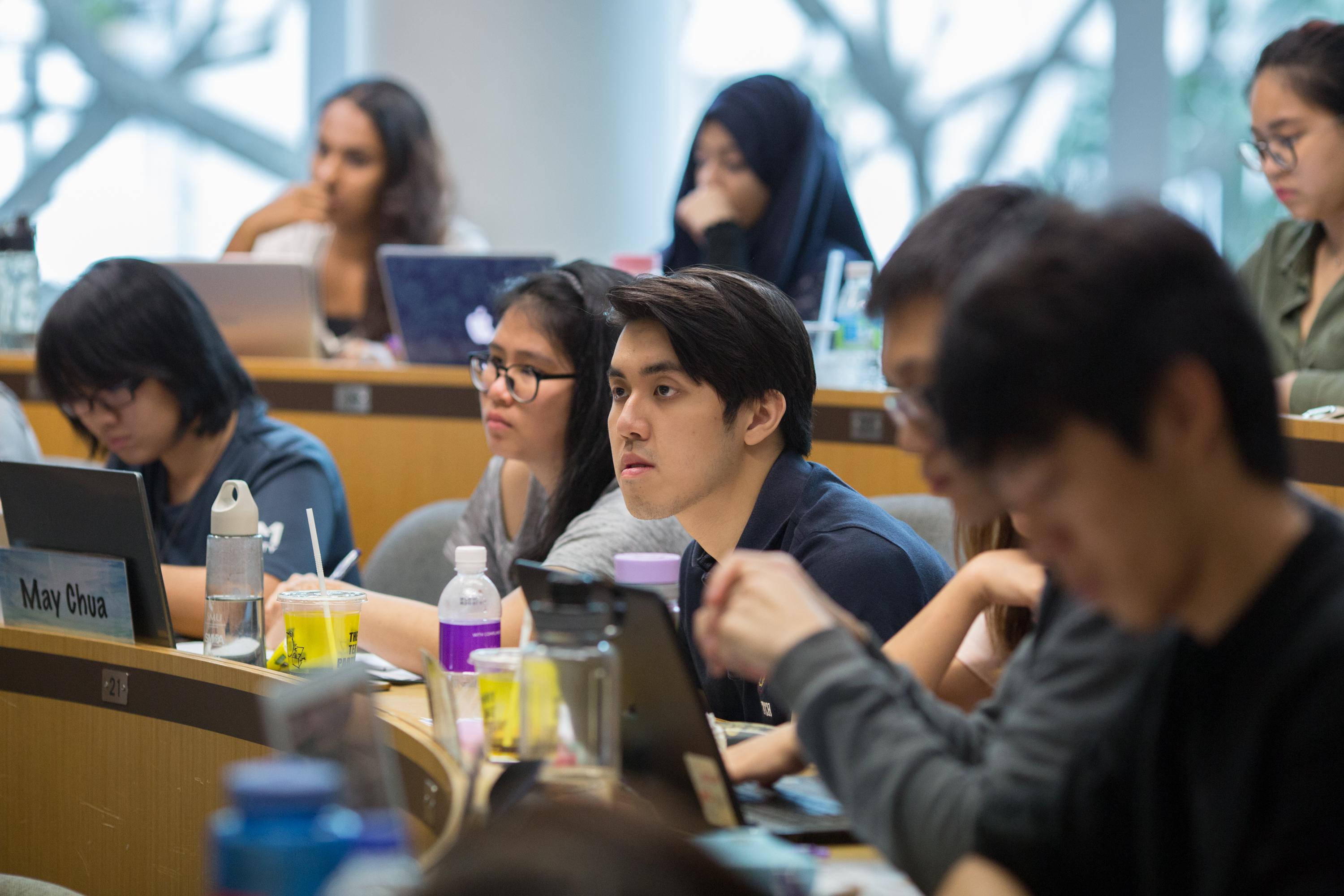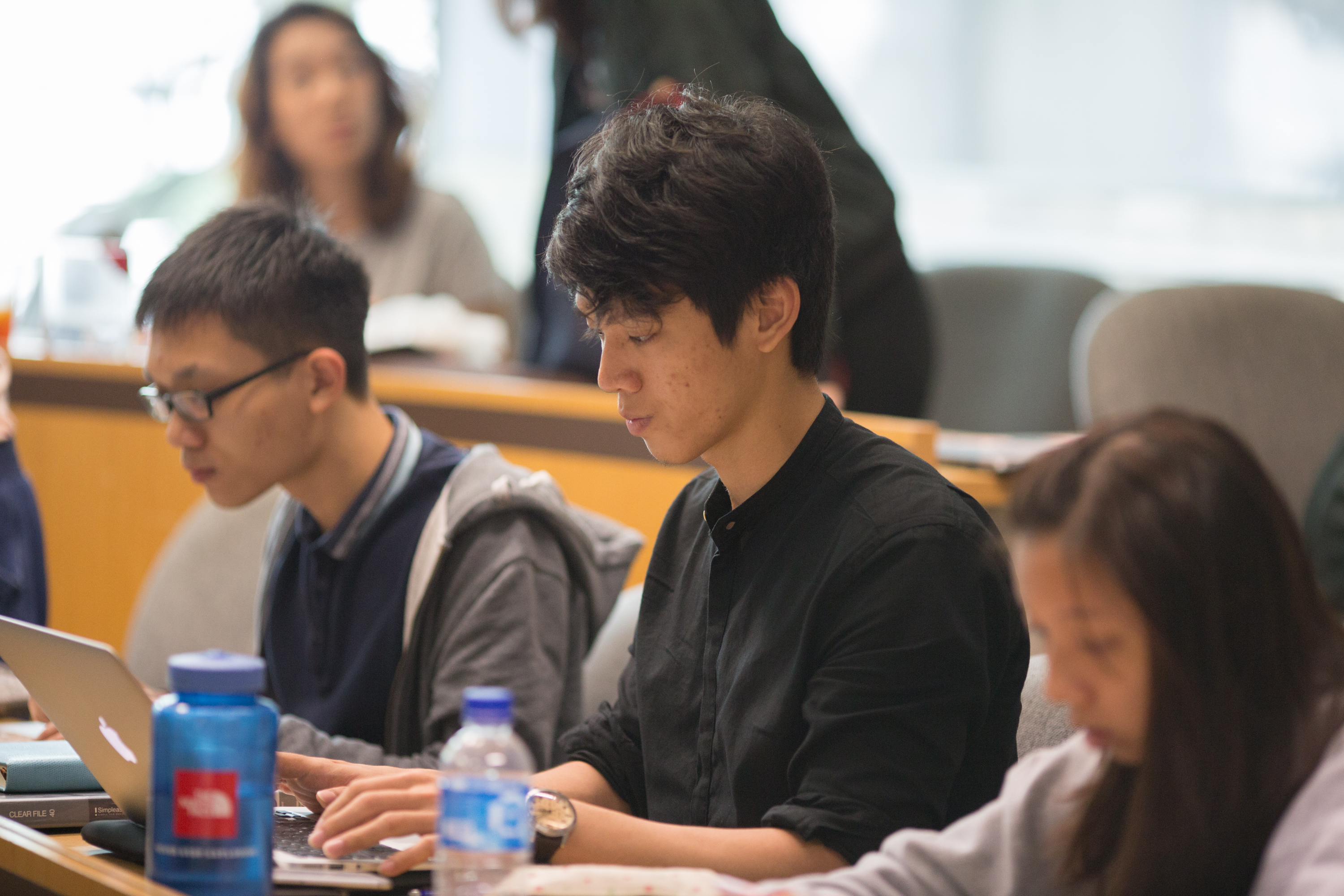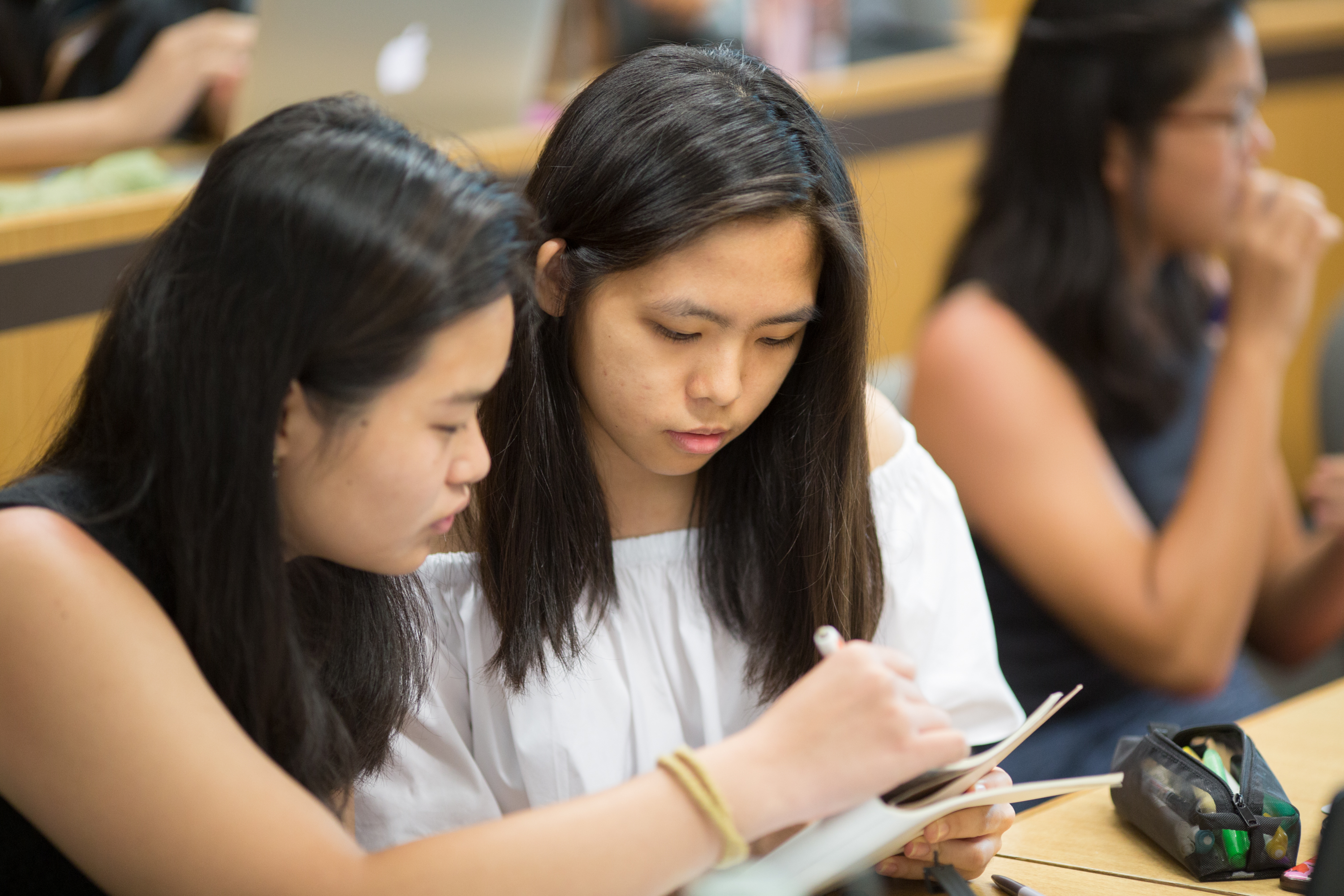 SMU is the pioneer in interactive learning which has gained widespread acceptance by students, parents, and employers. Our transformative pedagogy helps our students to develop into well-rounded individuals.
Classes in SMU are not taught in the traditional lecture and tutorial format. Instead of receiving lectures in big lecture theatres, students are taught in seminar rooms in classes of not more than 45. Students are encouraged and guided to speak up and present their opinions and arguments cogently. In this way, not only are students learning from the professors, they are also learning from each other. Discussions and debates in class become lively and enjoyable.
Group project is an integral part of assessment at SMU. Through iterations of working with peers from different backgrounds to achieve group learning goals, students emerge interpersonally attuned and socially aware. At the end of students' tenure at SMU, they are not only sharp thinkers but also good team players.
Through this pedagogy, students will hone their critical thinking ability and communication, presentation, and social skill, all of which are crucial for navigating one's career path.
Our learning environment is therefore intellectually challenging and stimulating. It brings out the best in students and prepares them to be a step ahead of the competition upon graduation. Our graduates are all-rounded persons, capable of adapting and thriving in the fast-changing world.
Last updated on 31 Jan 2019 .