Tan Sze Eng
BSocSc Class of 2019
In 25 August 2017, a sudden military crackdown in Myanmar's Rakhine state drove an exodus of Rohingya refugees across into Bangladesh. On 28 August 2018, I started my internship with the United Nations High Commissioner for Refugees Regional Office (UNHCR RO) in Bangkok, Thailand.
In this post, I will talk about Bangkok's living environment, my working experience in the UNHCR RO, and end off with some advice for fellow peers who are looking to take up this internship in the near future.
Bangkok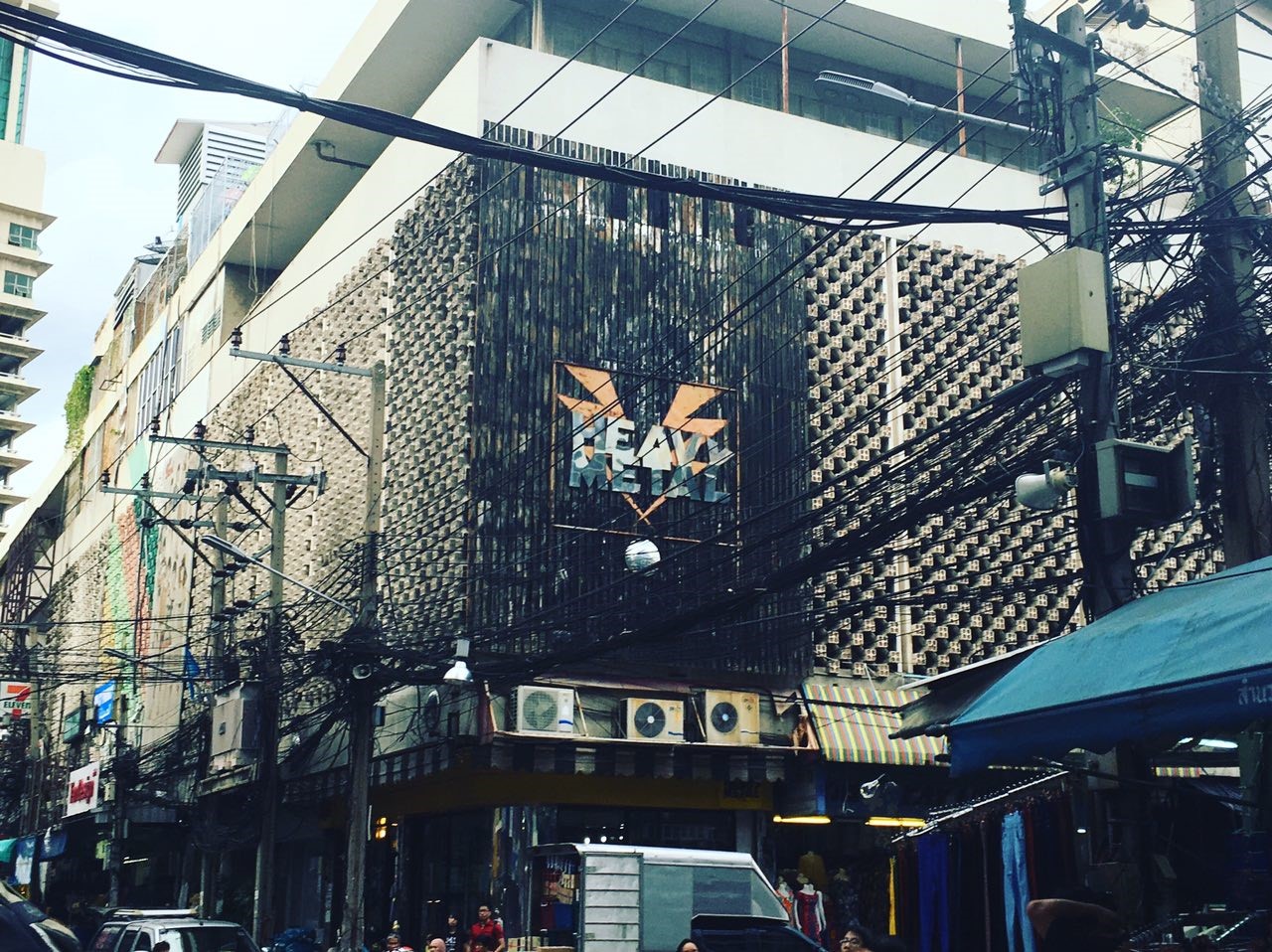 Land of Smiles and Wires
I stayed within Bangkok throughout my internship, as my main focus was solely on producing good results for this unpaid internship!
Housing in Bangkok is relatively easy to search for – there are many sites that offer rental for residential apartments. Most working class individuals live in apartments and houses are quite rare. The rental of my studio apartment in Rama 9 district cost SGD660 per month, inclusive of water and electricity bills.
However, beware of how fragmented the public transport systems are when deciding where to live! I would not advise living in Rama 9 for this internship as, I had to take a train (2 stops) and Bangkok Mass Transit System (BTS) (2 stops) every day. It might sound okay, until you realise that.
THE QUEUES ARE SO LONG!!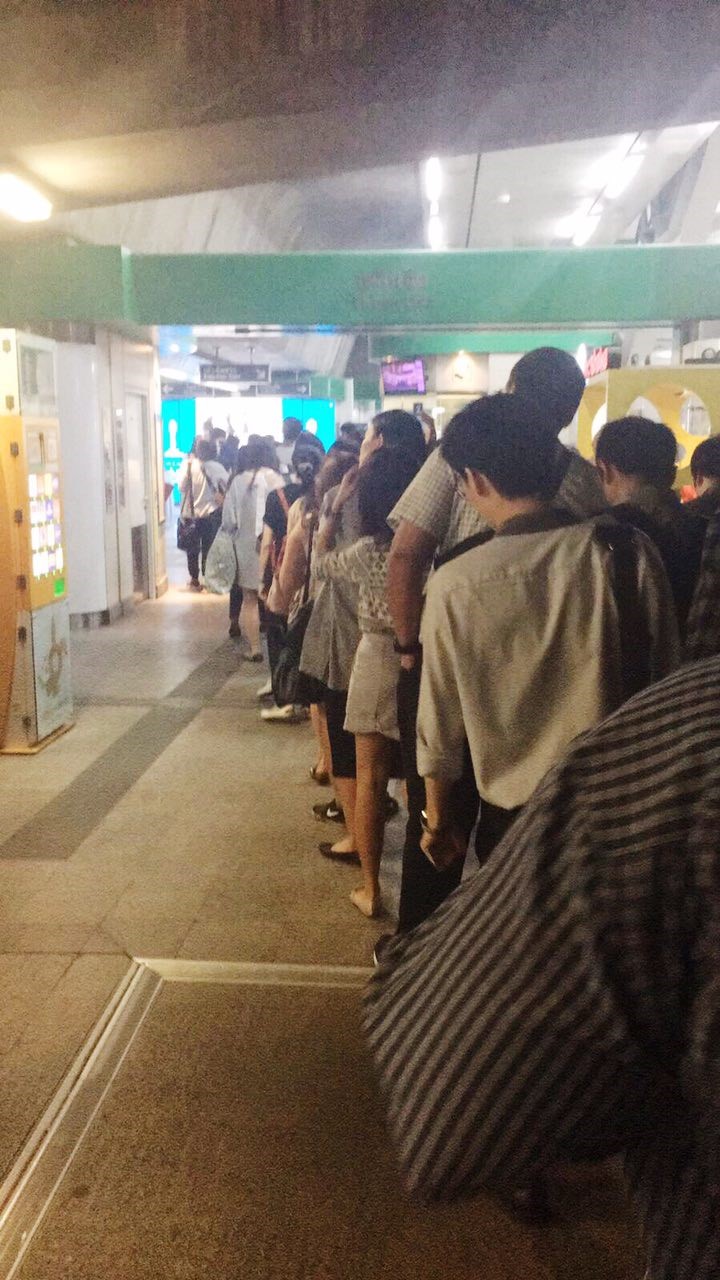 Queue for BTS reaching beyond the gantries
Traveling by car is by no means a better option as we all know how bad the Bangkok traffic is during peak hours! My advice? Stay in the office, complete some work, and leave after 1900. You get to avoid the peak hour rush, and look hardworking at the same time! At 1830, the waiting time to enter the train can take up to 1 hour (no kidding). Alternatively, take into account traveling times when planning the location for your stay. Do not end up like me - I probably spent half of my conscious time in Bangkok traveling.
Apart from traveling woes, everything in Bangkok was really enjoyable. There is no shortage of entertainment in every district. From animal cafes to night markets, concerts and festivals, there are many activities to help pass time in the land of smiles. For those who are curious and likes exploring exotic objects like me, there is a forensic museum (Siriraj Medical Museum), showing real exhibits that were preserved through different processes. There is also a chain restaurant opened by the North Korean government, with North Korean staff and patriotic music playing in the background.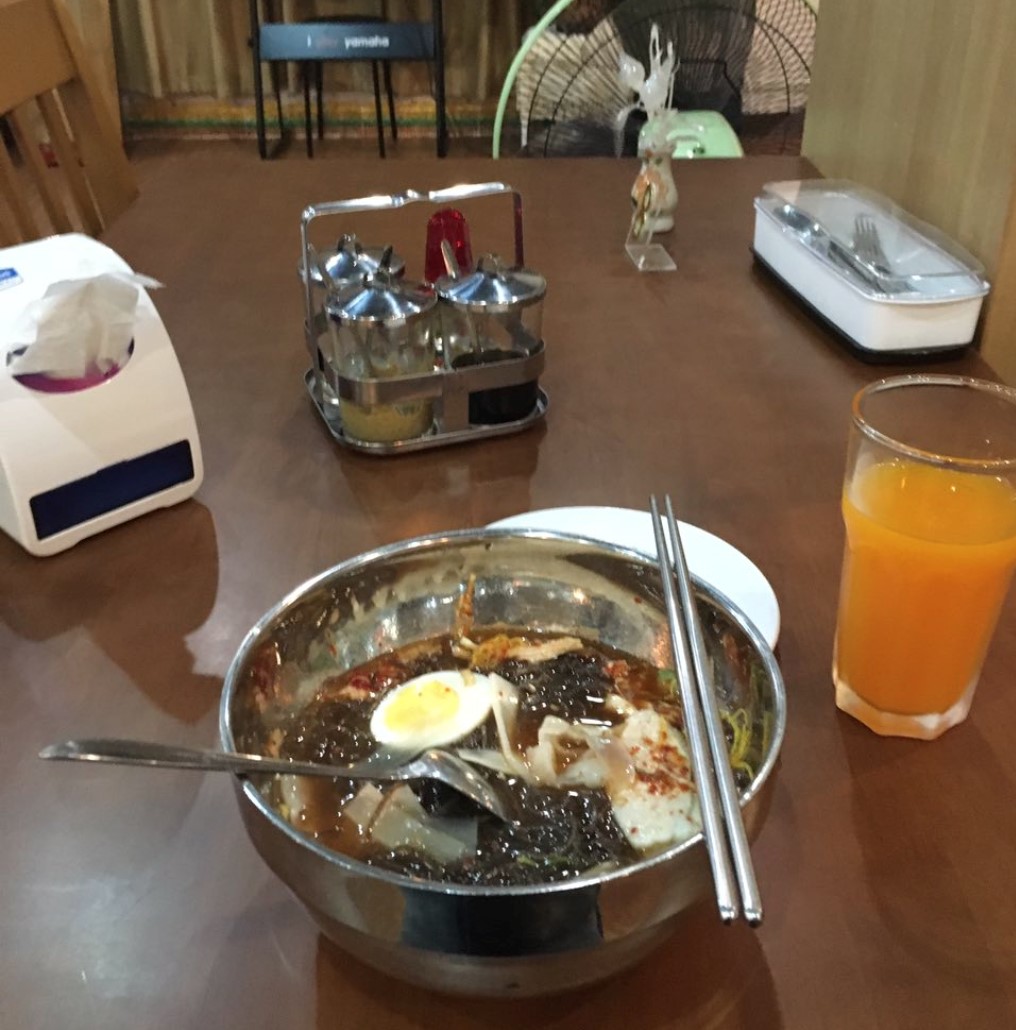 Cold noodles with mustard in the famous North Korean Pyongyang Okryu restaurant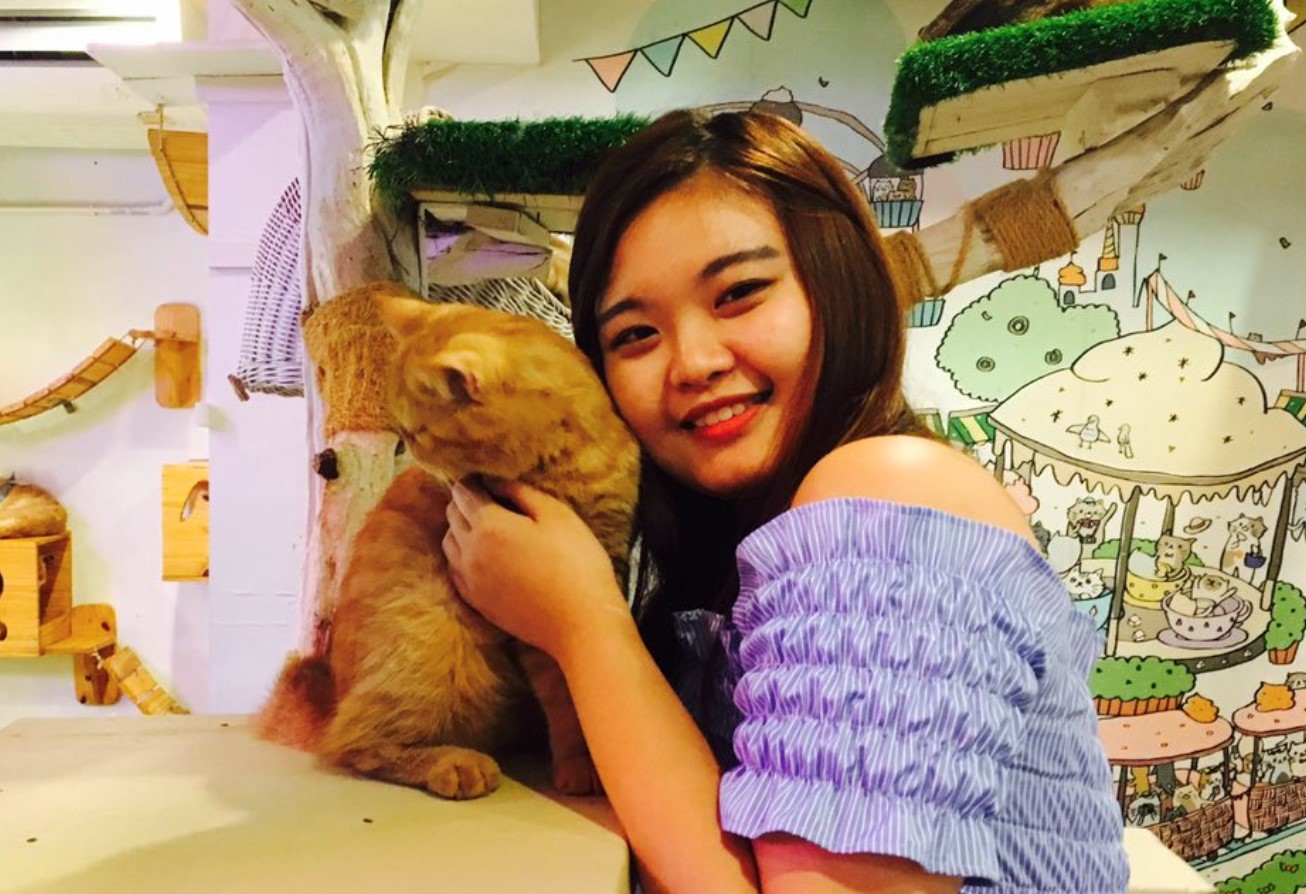 Showing my unrequited love for cats in a Cat Cafe
Food is also widely available, hence will not be much of a problem for Muslims or Vegetarians –. Since Bangkok is relatively similar to Singapore in terms of weather and food, I did not have much problems adjusting to the environment there as well.
Language & Cultural Tips
One useful tip would be to learn a little Thai language from the local cab drivers. Since much time will be spent in traffic with, speak to the cab drivers and ask them how to count in Thai (important for bargaining!) by using car-plates of other cars on the streets. It will also be useful to learn how to attach proper suffixes to formal sentences (-Kha and –Kup) and names (-Khun). This will help in creating a good impression not just to the locals, but also colleagues
And of course, it is vital for foreigners to be sensitive to local cultures, and abide by the unspoken social rules of the country. This internship coincided with the one-year anniversary of the passing of King Bhumibol Adulyadej, which was a national event. Although I did not attend the ceremony, the mourning of the King was felt at every level. I was warned against wearing bright colours, and to be dressed in mourning attire on the death anniversary. Convenience stores were closed, and the streets were relatively empty. This close encounter with a political regime so different from Singapore, gave me much food for thought.
UNHCR RO
SOSS has been working with UNHCR RO for a number of years to provide internship opportunities for SMU undergraduates. I chanced upon this opening and decided to apply for it.
Since my internship coincided with the mass movement of refugees across the Myanmar-Bangladesh border, the project mentioned in the internship's Terms of Reference were put on a hiatus. Emergency efforts to support the refugees became a priority in the office and I was assigned to more urgent tasks – which is how I received the opportunity to be under secondment to the Bali Process' Regional Support Office (RSO), in which UNHCR is a member.
Due to such arrangement, I do not have a day-to-day routine. I spent Mondays and Fridays in the UNHCR Regional Office, and the rest of the days in the RSO. Much of my work was centred on editing, writing, and designing surveys. While at RSO, I conducted desk research on human trafficking victims, refugees, rejected asylum seekers, irregular migrants, and economic migrants as well.
The RSO was just above the regional office for the International Organisation for Migration (IOM), which I was fortunate to receive an opportunity to visit briefly.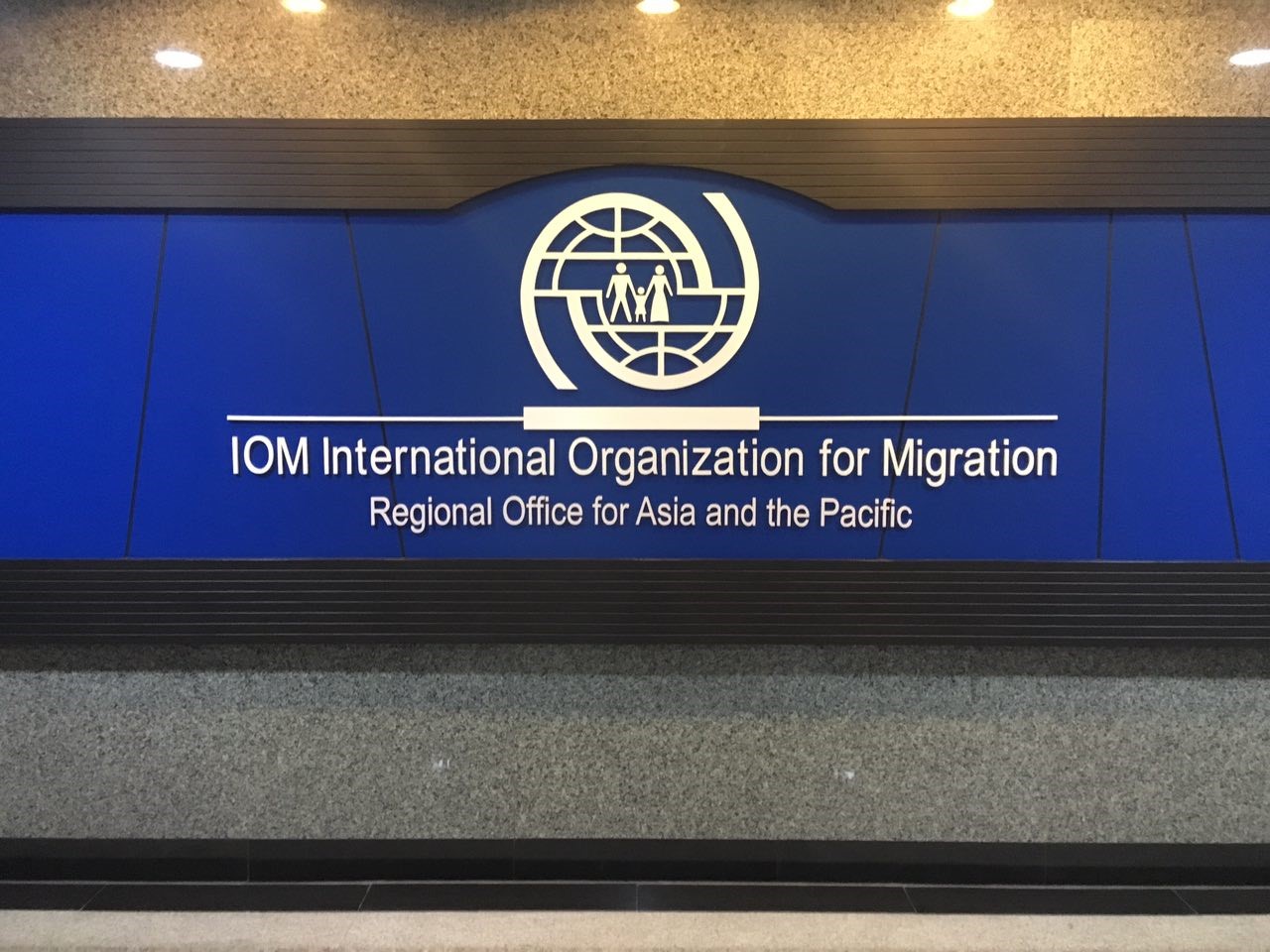 IOM Regional office for Asia and the Pacific
The tasks assigned during the internship challenged me to think critically, especially since I was involved in research work and had to learn to critically compare papers and theories. I also assisted in editing on-going research work, providing summaries and market research.
I have learnt that the provision of humanitarian assistance is not just about money and manpower, but also preparation and specialisation. The building of support infrastructures for refugees, collaboration with governments, registration, needs assessment, protection, and other similar tasks, require specialisation. They are not work that can be easily handled, hence most professionals in this sector tend to dedicate or rather have dedicated their entire lives to this cause. And for that, I really respect them.
Towards the end of this internship, I also had the chance to attend the Regional Preparatory Meeting on Global Compact for Safe, Orderly, and Regular Migration. The conference was held at UN ESCAP (Economic and Social Commission for Asia and Pacific) over a duration of 3 days, and a large number of country representatives, civil society groups, and UN agencies were present.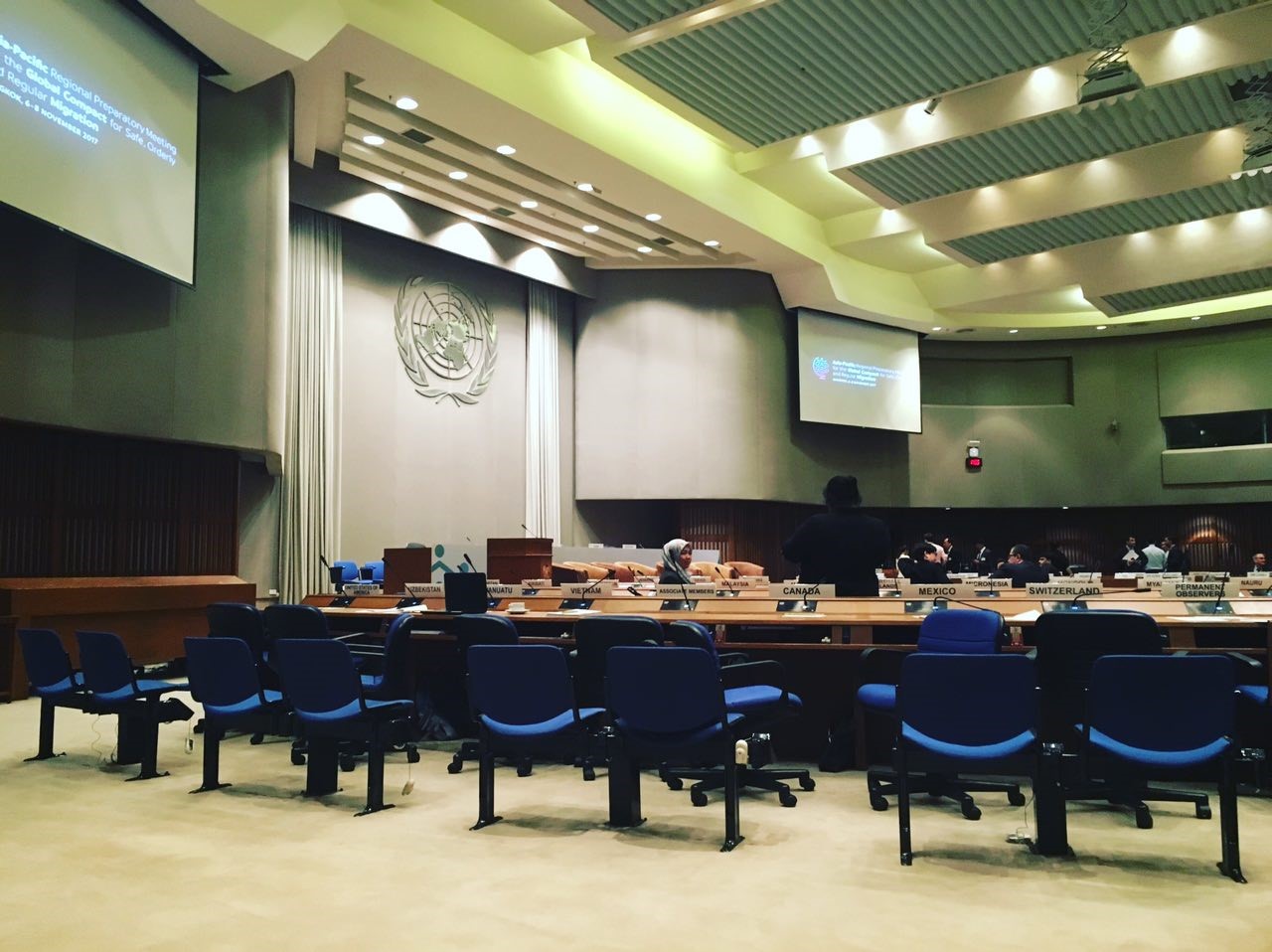 Conference Room at UN ESCAP before the start of day 2
The conference was extremely enlightening, and it was nice to be able to understand two of the UN official languages. I could also use the live mandarin translation to understand the representatives' speech when I had difficulties with the accents.
Prior to attending the conference, I had to study the conference papers, to stay on top of the discussion. Though stressful, I was happy to be given the opportunity to attend this.
The end of the internship was tough - the farewells. My colleagues from both offices were wonderful – they brought me out to have good food and drinks, which I truly appreciate and was really touched.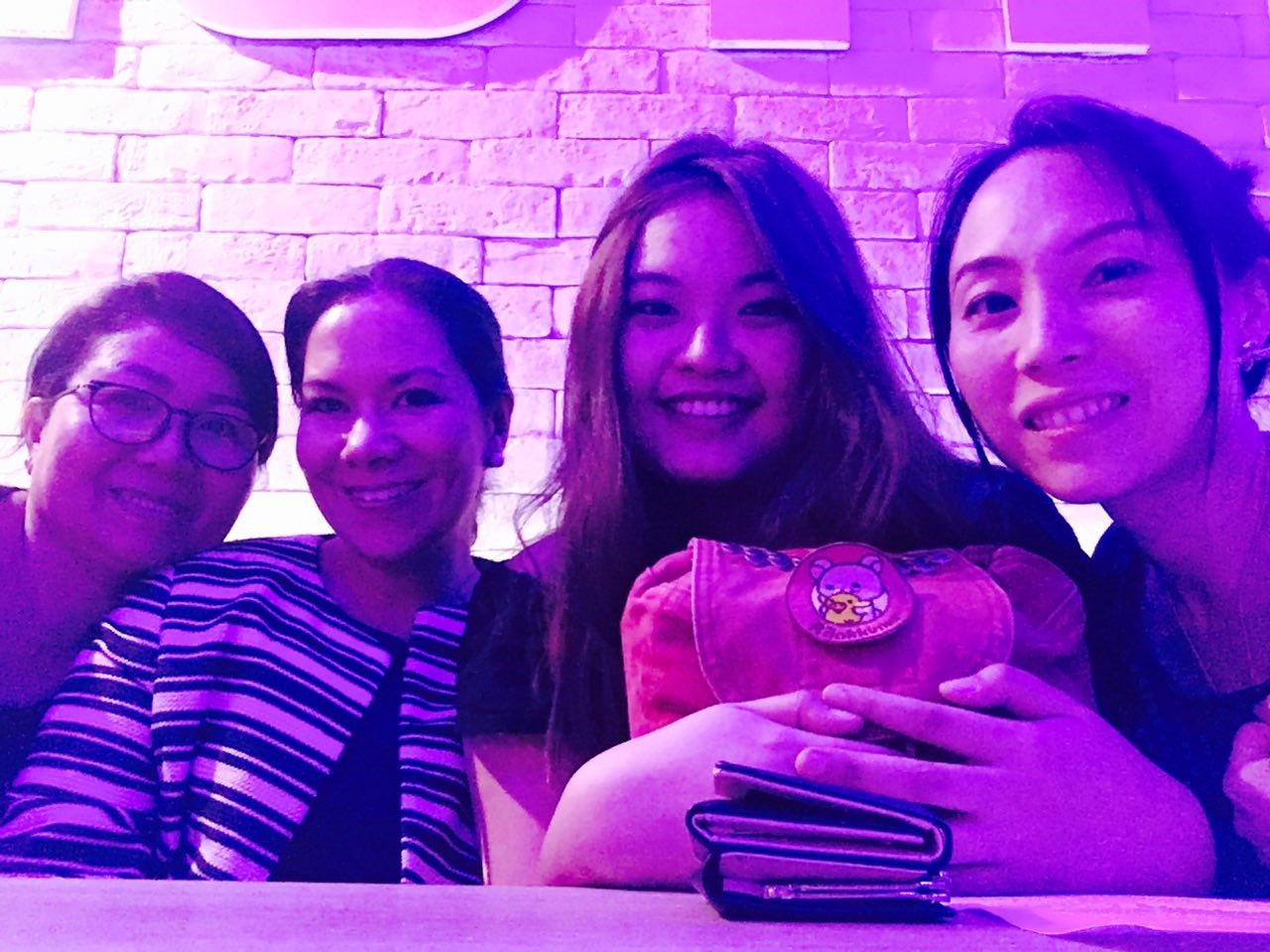 Farewell dinner with colleagues at the RSO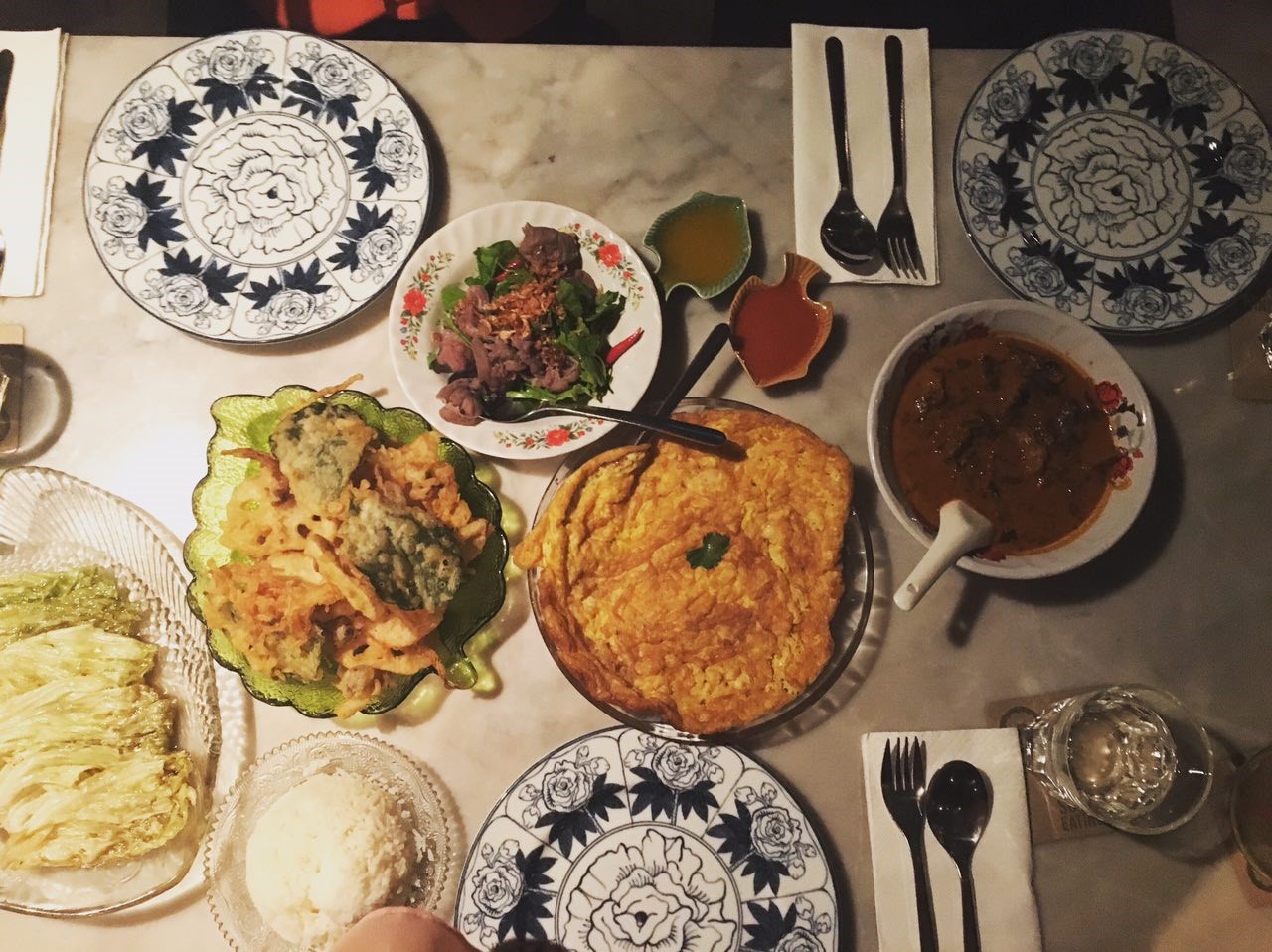 Delicious Thai food! Farewell outing with some colleagues at the UNHCR RO
Though I did not get to travel much as I have already spent a considerable amount of my finances on my international exchange, I was really satisfied and happy to stay within Bangkok throughout this period. I have learnt a lot not only on refugees, but migration and humanitarian assistance. The friendships that were forged were really precious as well. Working in a foreign environment was fascinating and exciting. I honestly look forward to working in such an environment in future.
In conclusion, I would advise students undergoing such internship to be open-minded and industrious. Being open to new experiences and putting in hard work will help to maximise your experience in any internship. Remember that how worthwhile and enriching your overseas program depends entirely on YOU.
Last updated on 13 Mar 2018 .