SOSCIETY - noun | (pronounced as 'so•ci•e•ty')
Established in 2004, the SMU Social Sciences Society (SOSCIETY) is the official student representative of Social Sciences students in SMU. It consists of individuals who wish to bring forth an enriching and well-rounded Social Sciences experience to their fellow students.
SOSCIETY hopes to inspire and unite students together to reach ambitions and hopes for the greater society. Founded on the ideals of fraternity and harmony, SOSCIETY has made a name for itself in cultivating a strong Social Sciences community in SMU and as a conduit for the interaction of all Social Sciences students - past, present, or future.
Vision
Striving for excellence and pursuing opportunities as a cohesive community.
Mission
To foster integration among Social Science students through the implementation of unique social events, and professional and academic development opportunities while enhancing and maintaining a consistent and reliable image for the society.
Events
SOSS Freshmen Orientation Camp
The SOSS Freshmen Orientation Camp is planned by Social Science students to welcome the new batch of freshmen into our SOSS family. With fun games and friendly facilitators, the 3 day 2 night camp is the perfect opportunity to foster lasting bonds with your fellow Social Science freshmen and seniors.
Lights Run
Held annually at Sentosa, SMU Lights Run features a bustling evening of fun as our students take a run around the beaches and trails, culminating in a dazzling night festival featuring food, drinks, and entertaining performances.
Welfare Drives
SOSCIETY provides free welfare to students at the start and end of each semester in the form of foodstuff and beverages, to motivate students for their studies. Each welfare is lovingly themed, in celebration of events such as Valentine's Day.
Passion for Compassion (Community Service Project)
Passion for Compassion brings students down to the Institute of Mental Health for weekly visits over a semester. These visits aim to foster a relationship built on empathy and compassion between the patients and our students from their weekly interactions.
Overseas Community Service Project
SOSCIETY's first ever Overseas Community Service Project (OCSP) will be heading to Cambodia in December 2019. This project aims to allow students to interact with and understand the lives of the locals, and passionately serving the local community while living amongst them.
Professional Development and Academic Activities
Internship Talk
Not sure of how to source for an internship to fulfil SMU's compulsory 10-week internship policy? The internship talk strives to provide information on ways to source for internships while providing a platform for seniors to share with our students on their internship journey.
Major Decision Talk
Choosing your major is a major decision in your academic life. The Major Decision Talk aims to help facilitate your decision-making process by inviting professors down to speak about the different majors offered at the School of Social Sciences.
Career Fair
Career Fairs are the biggest in the Professional Development and Academic line-up of events, where students get to personally interact with a host of organisations and corporations. Held twice every year, SOSCIETY's Career Fair is the ideal occasions for bringing students and employers together.
Corporate Visits
Industry visits are held to let students explore career paths within a given industry. These visits not only allow students to understand demands in the field, but also allow prospective employers to pitch to our students.
SOSCIETY's 15th Management and Executive Committee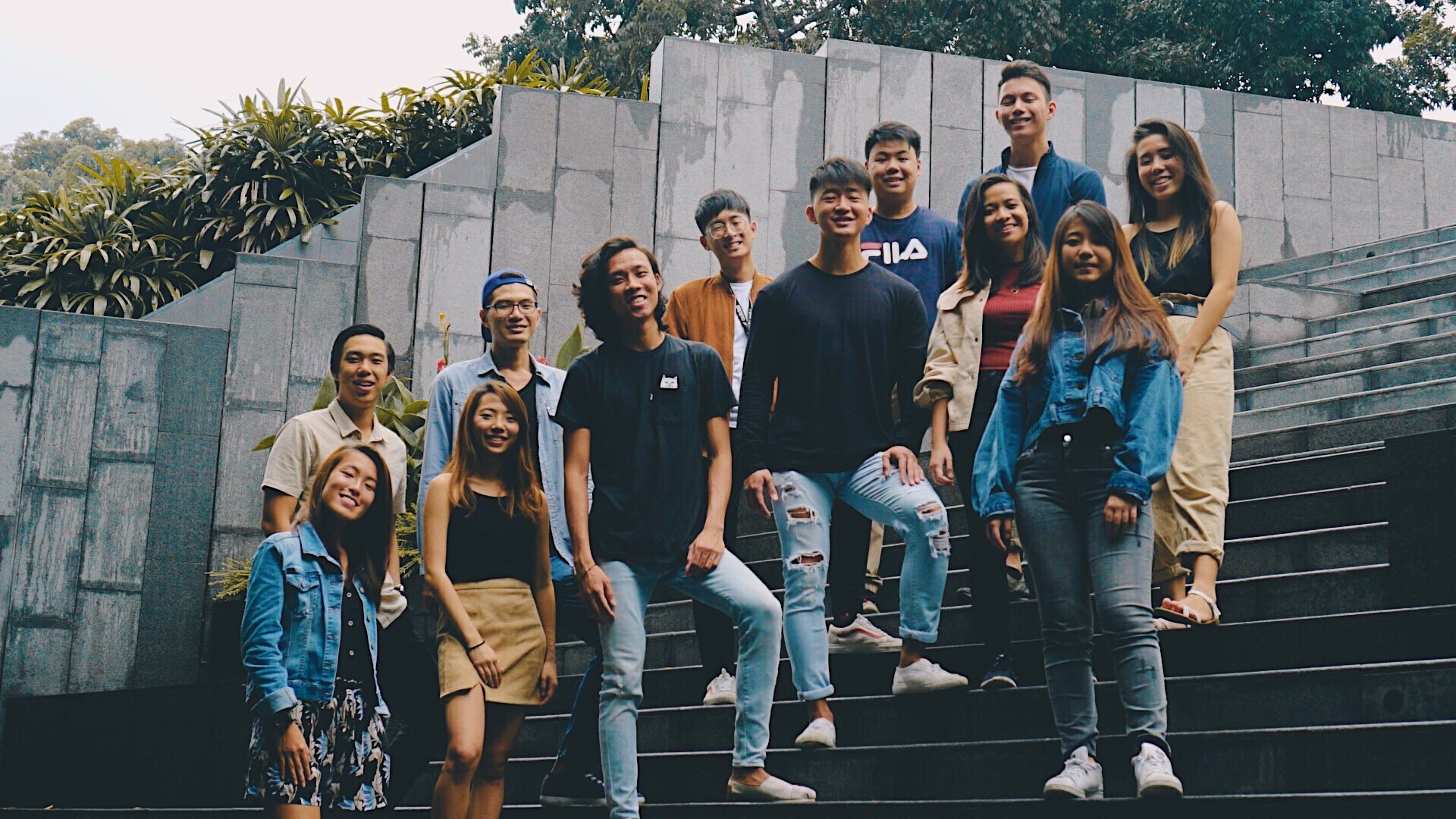 | | |
| --- | --- |
| President | Shi Shan |
| Vice-President | Janani Aarthi Karthikeyan |
| Honorary General Secretary | Clarence Ng Kai Lun |
| Honorary Finance Secretary | Ho Ting Wei |
| Events Director | Lim Min Qi |
| Professional Development and Academic Director | Erin Seow Yi-Lin |
| Public Relations and Welfare Director | Lee Min Yi |
| Marketing Director | Carbajal Elyza Jan Mendoza |
Find out more about SOSCIETY:
Email: ss_soc@sa.smu.edu.sg
Website: https://www.facebook.com/smusosciety/
Instagram: @smusosciety
Last updated on 12 Mar 2019 .